Slow Boat Down the Ganges Update 22

At the time that I am writing this, I should really have been on the banks of the Ganges, somewhere near Haridwar. However, I have had to delay the trip by one day because of two important developments.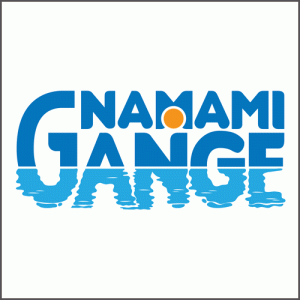 The first is the fact that the National Mission for Clean Ganga, the Government of India body that is responsible for cleaning up the river, has agreed to extend their support to our expedition. That is so gratifying. Many thanks to my friend Sumit Sabherwal for having introduced me to Dr Sandeep Behera at NMCG, who went out of his way to spend time with me, taking me around the office to meet a lot of people, the Director General downwards, each of who extended their appreciation at this effort.
This morning I went to their office and collected a lot of collateral that we can use during the journey. T-shirts, wrist bands, caps, badges, etc. The Namami Gange logo is now a part of the partners list, and I am very happy that this has come through. Also, they are going to give me a TO WHOM IT MAY CONCERN letter requesting people we meet along the way to extend their help and support, if the team requires it.
The other thing I learnt when I visited their office is that India's first woman Everester, Ms Bachendri Pal, is leading a team of forty people, who are going down the Ganges from Haridwar to Patna, espousing the same message. Their tentative date of flag-off is Oct 5 and they are awaiting a date from the Prime Minister to flag them off. NMCG has suggested that we try and meet up somewhere en route and associate with them too. This will give us some added publicity.
However, I am more proud of our expedition compared to theirs, since ours is a completely human powered endeavour, whereas Ms Bachendri Pal's expedition is on rafts equipped with outboard motors. Our is a zero pollution expedition, while theirs uses fossil fuels, which by definition is polluting. Nevertheless, both our expeditions are addressing the same issue, and the more people who undertake such awareness programmes, in whatever form, the better it is to clean the Ganges.
I was given a lot of literature on the Ganges, specifically on what the Namami Gange project is all about, the projects that the Government of India is undertaking, the status of such projects, etc. These will give me some talking points when meeting and talking to people I meet along the way. The Government is doing what is their mandate, it is now up to citizens to join hands and together do something to ensure that the river goes back to its glory days.
The task is not easy. Decades of use, abuse and misuse of the river and its tributaries has ensured that the river is today gasping for breath. There is a need to address solid waste, industrial waste and religious waste. It is difficult, and expensive. However, a sense of despair will not help. There is certainly a way of reversing the current situation.
The two phrases that the Government has propounded is Aviral Dhara (uninterrupted flow) and Nirmal Dhara (clean flow). With the dams and barrages on the main channel and its tributaries (and more in the pipeline), I wonder how the target of uninterrupted flow can be achieved. However, it is possible to ensure clean flow by installing sewage treatment plants across all villages, towns and cities along the Ganges, by coming down heavily on polluting industries like tanneries, and by inculcating a sense of pride among citizens so that they do not contribute to pollution.
A SLOW BOAT DOWN THE GANGES is a zero single use plastic expedition. I would really love it if the expedition could proudly say NO PLASTIC expedition. However, it is impossible in today's day and age to live without plastics. Everything has some kind of plastic in it, from mobile phones, to spectacle lenses. Even the canoe is made out of PVC. But, I am consciously conducting a zero single use plastic expedition ... no plastic bags, no plastic bottles, no straws, etc.
The second reason I had to delay my trip to Haridwar by a day is because the solar charge controller is expected to arrive today, instead of yesterday as desired. This will protect the inverter much better than merely connecting the solar panel directly to the inverter.
All my bags are packed and I am ready and raring to go. The only stuff left to put in the vehicle is the camera and charging equipment. The last month has been a roller coaster with so many positive developments. It kind of puts faith back in the process of putting an expedition like this together, despite all the potholes and frustrations along the way. There have been many times I have wanted to give up, but I managed to dig deeper to continue and finally it is time to get, set, go.
Wish me and the team God speed.





(3 votes, average: 5.00 out of 5)


Loading...